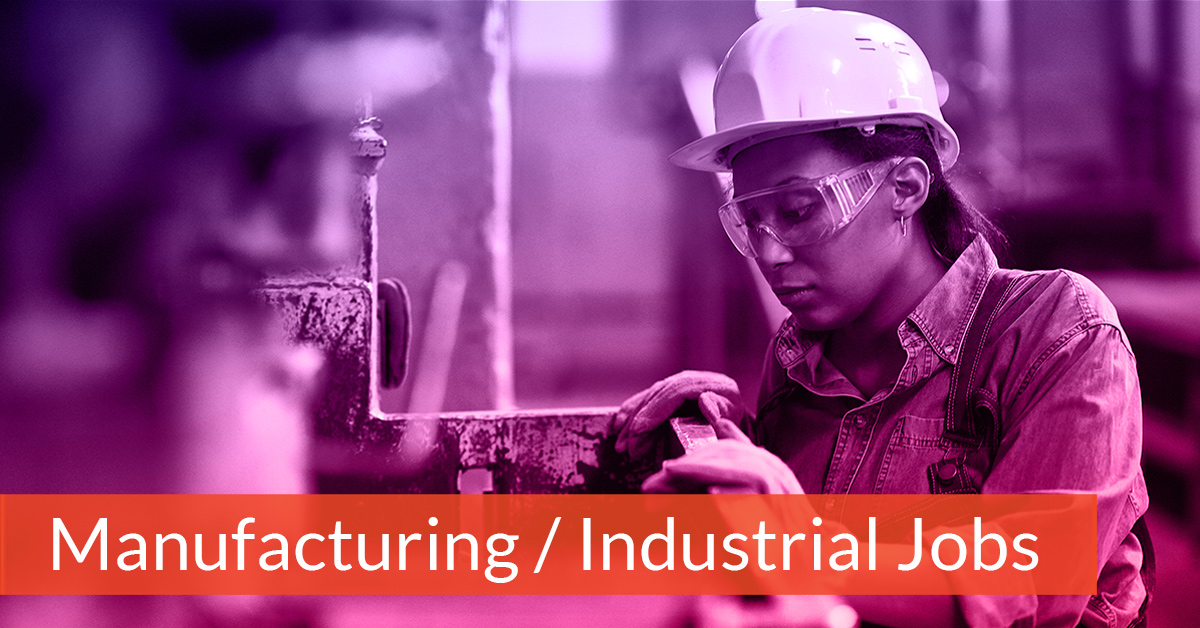 Cedar Rapids and Iowa City have a long history of manufacturing and industrial jobs energized by a strong base of employers in the manufacturing sector. Currently, the industry is poised to transform into a technology-enabled, 4.0 revolution.
Manufacturing Employers Near Cedar Rapids
Cedar Rapids has lots of manufacturing jobs in the area with many large and mid size employers.  Whirlpool in Amana has over 2,500 workers and is expected to grow in the coming years.  Proctor & Gamble in Iowa City has over 1,000 workers, while Quaker Oats and General Mills have over 500 employees each.
Other employers in Cedar Rapids and Iowa City include ADM, International Paper, Cargill, PMX, Ingredion, Kraft-Heinz, Lesaffre, and Treehouse.
Job Titles in Manufacturing
You'll find a variety of manufacturing jobs in the Food, Paper, Metal, Machinery, Computer, Appliances, and Components industry.  Within each of these industries, there are a lot of different job titles:
Assemblers and Fabricators
Processing
Metal Workers
Machinists and Tool and Die
Lab Technicians
Operators
Quality Control
Semiconductor Processors
Slaughters and Meat Packers
Welders Cutters, Solderers
Woodworkers
What Employers Are Looking For
Manufacturing processes are changing, and so are the job and skills that are needed in each individual job.  While the number of jobs is expected to decline over the long haul, the jobs that are left will be extremely high paying vs the national average.  These jobs are expected to require more education and training, but not necessarily a 2 or 4-year degree.  Things we hear employers say they are looking for include:
Work Ethic
Attention to Safety
Reliability
Team-oriented
Positive/Growth Attitude
Company Snapshot
Timberline Manufacturing in Marion provides electrical contract manufacturing and a specialization in wire harness assembly, control panels, and circuit board assembly.  This type of work would be considered a light manufacturer as the goods produced are easily manipulated with your hands, and use the forklifts or other heavy machinery is limited.  Some non-traditional workers with creative backgrounds (musicians, artists)  or in restaurants make great workers in this role due to the motor skills needed for panel assembly.
There is a high need for specialized work in the corridor and light manufacturing jobs.  You can check out all of our manufacturing jobs listed on Corridor Careers here
Tired of Working in a Restaurant?
When you think about it, a restaurant is really a manufacturing plant for food. If you have experience as a line cook, server or other roles in food-service, you might consider transferring those skills to a (potentially better-paying) production environment.
Heavy Manufacturing
Many of our larger employers in Manufacturing are heavy duty manufacturers and labor intensive.  We have a high concentration of oat processing as 19% of the world's oats are processed in the Iowa City and Cedar Rapids region.  As well as 1.1 million bushels of corn are processed daily, that equates to 61.5 million pounds of corn per day!
White Collar Manufacturing Jobs
With the technology shift in manufacturing taking place, manufacturing may be the unsung hero for upcoming college graduates with Engineering, Quality Control, Processing, Management, and Health Safety degrees. Internships and apprenticeships are also available. It truly is an exciting time to enter this industry, with many employers paying top dollar for talent and offering great benefits and upgrading their company cultures.
Learn more, or browse manufacturing jobs today.