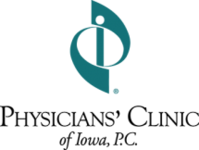 Physicians Clinic of Iowa, PC Jobs
Physicians' Clinic of Iowa is one of the leading multi-specialty clinics in the State of Iowa. Our commitment to our employees makes us an excellent employer and our commitment to our patients makes our organization second to none.
Our goal as an employer is to provide a rewarding working environment and career opportunities for our employees.
As we continue to grow, we look for people dedicated to service and quality. If you are a talented and energetic person who is committed to patient care, PCI may be just the place for you.
Physicians' Clinic of Iowa is an equal-opportunity employer and makes every effort to comply with all requirements of federal, state and local laws relating to Equal Employment Opportunity.
Physicians' Clinic of Iowa is proud to offer a tobacco-free work environment, in coordination with the Iowa Smokefree Air Act.
The talented and hard-working staff at PCI are the reason we are so successful. And while the desire to help and care for others is at the core of what we do, finding an employer that supports your personal, financial and professional development is essential.
We care about your work/life balance, your health, your future, and, ultimately, your career satisfaction.
As a team member at PCI, you can expect:
A culture that enables and encourages you to do your best work.
Collaboration within and across teams.
Commitment to best outcomes, high quality and exceeding expectations.
Leaders who rely on team members' diverse ideas and perspectives.
Professional development opportunities and recognition for exemplary performance.
Competitive compensation, benefits and paid time off.
To be considered a member of the PCI Family!