Video Job Postings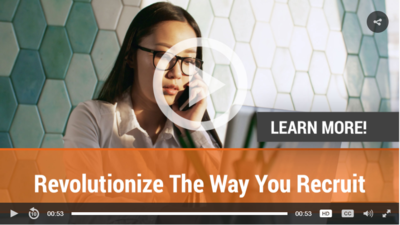 With the large volume of job openings nationwide, companies need help finding top talent better and faster. Video ads are a great way for employers to stand out.
These 60-second job ad videos are easily shared on social media platforms like LinkedIn, Instagram, and Facebook. They effectively communicate company culture and help candidates determine whether a position is a good fit.
But this innovative engagement doesn't just result in better candidates - video ads help employers reduce cost-per-hire!
Benefits:
Increase job posting SEO
Reach more applicants via social sharing
Keep candidates on your career page longer
Track candidate engagement
Reduce cost-per-hire
Features:
Job Videos are available at two levels:
Basic: customized with your logo.
Top Placements: customized with your logo PLUS featured and priority placement of you Corridor Careers text ad.
Questions?
Contact your dedicated rep today.