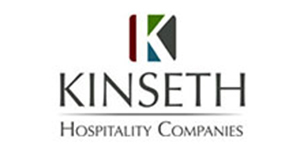 Kinseth Hospitality Corp Jobs
As a full-service award-winning hotel development, management and ownership company, Kinseth Hospitality Companies is one of the leading hotel management and development companies in the Midwest. We manage a large hotel portfolio with brands such as Marriott, Hilton and Intercontinental Hotels & Resorts Group, Radisson Hotel Group, Best Western International and Choice Hotels as well as independent hotels, restaurant, and catering properties. Kinseth Hospitality is based in North Liberty, Iowa.
Employees are essential to our organization's continued success, we're always looking for smart, hard-working and talented individuals to join our team at Kinseth Hospitality Companies.
Kinseth Hospitality Companies focuses on the well being of their employees by providing our employees access to the following benefits; medical, dental, vision, AFLAC, Flex Spending. Employees enjoy competitive wages and Paid Time Off, as well as 401K benefits.
Discounted hotel associate rates along with friends and family discounts are provided through their franchise and among the Kinseth Hospitality Companies portfolio.