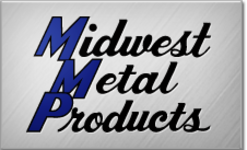 Midwest Metal Products Jobs
For more than 50 years, Midwest Metal Products has provided precision metal fabrication services to industries across the United States and around the world.
Our commitment to quality, service and on-time delivery is paramount — every order, every time
We have many great benefits, including:
Health, Dental, Life, Short-Term & Long-Term Disability insurance
11 paid holidays, vacation after six months of service, paid sick time
Bi-annual Company Meetings to share financials, Annual Profit-Sharing
On-site exercise equipment and many Wellness Perks (cost-sharing for fitness centers, glasses, supplements, etc.)
An Employee Assistance Program (EAP) with free counseling sessions for employees and their families
We are a family-owned business, started in 1964, and are looking for another bright star to join our great team!