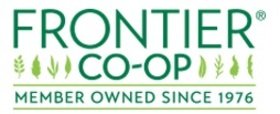 Frontier Co-op Jobs
We are dedicated to developing employee programs that promote well-being and encourage personal and professional growth. We do this by offering progressive employee benefits and providing a positive and supportive work environment. A popular benefit enjoyed by Frontier employees is our organic Co-op Cafe.
Happy employees produce great work, it's that simple. We believe a company that creates, produces, and markets wholesome, natural foods and personal care products should also focus on policies and practices that promote personal well-being in the workplace. Learn more about our Frontier Employee Benefits.
Employees are important at Frontier. We share financial and strategic information openly with all employees at quarterly company-wide meetings and the CEO breakfasts with a cross-section of employees monthly to get their perspective. There are opportunities for employees to participate in decision-making teams in areas like wellness, safety, and community giving. And there's an open-door policy for all managers, including our top-level management team, to hear employee ideas and comments.