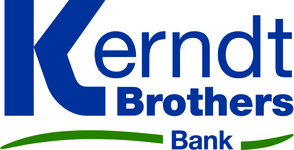 Kerndt Brothers Bank Jobs
Kerndt Brothers Bank is a community bank originated in Lansing, Allamakee County, Iowa. Lansing is located in northeast Iowa on the banks of the Mississippi River with a population of approximately 1,000. It is primarily an agriculturally driven economy with a growing trend in tourism.
Since 1856 Kerndt Brothers Bank has strived to help our customers achieve their financial goals. Our customers' success can be attributed to our team of exceptional employees.
Kerndt Brothers Bank continuously seeks to add talent that focuses on integrity, teamwork, and superior customer service. For nearly 160 years, change and innovation has provided opportunity and growth for career advancement for both existing and new employees.
Kerndt Brothers Bank is an Affirmative Action and Equal Opportunity Employer/Veterans/Disability.