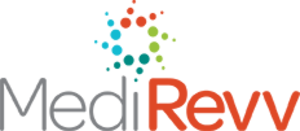 MediRevv Jobs
We are MediRevv
We help hospitals, large physician groups, academic medical centers, and health systems grow more cash and keep more patients.

Our revenue cycle solutions are inspired by our values-driven culture, powered by highly engaged employees, and accomplished through peace-of-mind partnerships. We're invested in our clients' financial and operational outcomes, and we're passionate about the bottom line and patient financial experience.

MediRevv is where revenue cycle and people thrive.