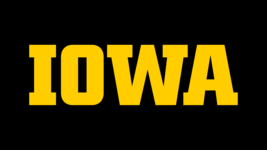 The University of Iowa Jobs
More than 27,000 people from all backgrounds make the University of Iowa work. We offer opportunities for everyone in an environment that values the unique experiences and perspectives each of us bring.
The University of Iowa is a place for great minds to work, grow and thrive. This is why we offer one of the most competitive and comprehensive benefit packages in the Big 10 for all staff with appointments of 50% or more. Health plans, insurance, paid leave, and retirement options are all available. The health and well-being of our faculty, staff, retirees and students is our top priority.
Feel confident knowing you and your family are protected. Traditional benefits include comprehensive health, dental, disability and life insurance options, plus generous retirement plans.
Explore University of Iowa jobs below