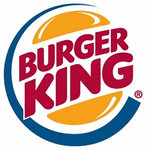 Burger King/Beaton Inc Jobs
All that talent, all that ambition – Burger King Corporation (BKC) is somewhere you can really bring it, every single day.
We're a business that's 100% built on the energy and hunger of its people. Whether you join us in a restaurant or in a corporate role, you'll never be short of opportunities to show what you've got. And if we like what we see, there's no limit to how far you could go here.