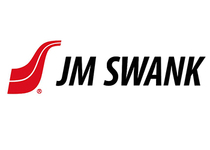 JM Swank, LLC Jobs
As a trusted and value-added partner, JM Swank, LLC has been helping customers grow profitability since 1954. We fulfill an important role by working with our suppliers and customers to help provide safe, affordable, nutritious food to those who need it. We've grown from servicing food manufacturers in the Midwest, to a fully integrated supply chain solution for Fortune 500 companies across the nation. Today, JM Swank, LLC is rapidly growing under the ownership of Platinum Equity, LLC, a private equity investment firm. JM Swank, LLC continues to provide unparalleled expertise in food ingredient distribution, including sourcing and logistics, to well-known customers who in turn produce some of the world's most recognizable brands.

Our JM Swank, LLC team demonstrates honesty, fairness and flexibility in everything we do. We take a personal approach to partnership, as we work to increase supply chain efficiencies and meet the product needs of our customers. We pride ourselves on keeping our customers informed of the latest market activity and product developments, while always keeping quality and safety top of mind. We continually seek talented professionals who demonstrate strong leadership capabilities, coupled with an entrepreneurial spirit, innate sense of accountability,
customer first mindset and unwavering drive towards continuous improvement. Join us as we work to achieve our goal of being the top food ingredients distributor in the nation.  
Our JM Swank, LLC employees enjoy a collaborative work environment that fosters the ability to challenge the status quo. Employees are encouraged to identify and take ownership of challenges, with a focus on root cause analysis and teamwork. Our employees embrace rapid change, while remaining open to new ideas and technologies. We view growth in a positive light, as it allows us to meet the needs of our customers as well as our overall business objectives. 
Employees enjoy participating on committees and having a voice in how we conduct business daily. Learning and professional development are highly encouraged, at all levels within our organization. JM Swank, LLC is known for giving back to the communities we live and work in. Our pay rates are competitive, and employees are truly valued for the work they do on behalf of our customers. Our comprehensive benefits package is designed to support employees in their career and in life away from work.