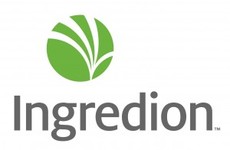 Ingredion Incorporated Jobs
We believe in the power of our people to work together to seize opportunities, overcome obstacles and exceed expectations.  Each day, individuals make a meaningful difference in the quality of our products and the success of our technology and operations and, in turn, the quality of life for consumers.
A career at Ingredion combines the benefits and professional opportunities afforded a $7 billion leader in our industry with the dynamic environment and team-driven culture you'd expect in a much smaller company. Despite its global scope and the advancement opportunities that come with it, Ingredion has the intimacy of a mid-size company, one where different perspectives are sought and where relationships matter.
As a Fortune 500 global provider of ingredient solutions, Ingredion offer great careers across various functions.  If you are curious, confident, and believe in the power of game-changing ideas, we want you to make us part of your career formula.Successful: Grow with a leader.Ingredion is FORTUNE 500 company with consistently strong financial performance. Responsible: Thrive with an organization that lives its values.  We drive relentlessly toward sustainable practices and responsible operations wherever we do business. Meaningful: Be proud of where you work and what you do.  Ingredion enables innovation in foods, beverages and consumer products that touch lives around the world.