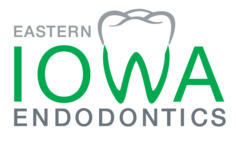 Eastern Iowa Endodontics Jobs
About us:
We are specialists who understand how teeth were formed, how they function, and how the teeth are affected by different illnesses.
We focus on figuring our what is going on with patients teeth and are qualified to provide treatment to make it go away.
We save teeth with root canals, offer answers to what is going on, and deliver care in emergency situations.
We are an authorized GentleWave provider.
Dr. Derek Peek is a Board-Certified Endodontist.