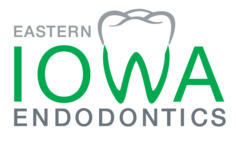 Eastern Iowa Endodontics Jobs
Our passion is to help Eastern Iowans receive the dental treatment they deserve.
We focus on the branch of dentistry concerned with the morphology, physiology, and pathology of the nerves inside the teeth and mouth. Our practice encompasses the basic biology of these dental nerves in providing accurate diagnosis, prevention, and treatment when infection is present. We help patients save their teeth with root canals, provide professional consultations, and see patients with emergency dental needs. We are the only endodontic office in Eastern Iowa that is solely owned and operated by a Board-Certified Endodontist. We provide the highest quality of care with modern equipment and the latest technology.