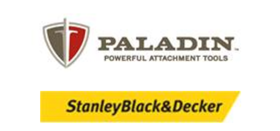 Paladin Attachments Jobs
Paladin Attachments is the largest independent manufacturer of coupler systems and powerful attachment tools in the world. With 11 brands under one name that specialize in dedicated work tools to custom capabilities for small compact tool carriers to large excavators, Paladin has a brand that's right for you.
We are always looking for talented, motivated and energetic individuals to join our team.