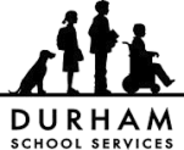 Durham School Services Jobs
At Durham School Services, everything we do is graded on the performance of our front line and our behind the scenes support. We heavily invest resources in employee recruitment and training because good employees can be hard to find.
We expect all employees to meet stringent selection criteria, which includes an extensive interview process, background checks and drug testing.
We are always looking for qualified drivers and quality employees. If you are at least 21 years of age (or 18 years of age for monitors), think you've got what it takes and are interested in the benefits listed below, apply or contact us today!


Comprehensive benefits package


Competitive wage package


Part-time morning and afternoon hours (drivers and monitors)


Limited nights or weekends


Training and development


Career progression opportunities


Community involvement


Safety for children