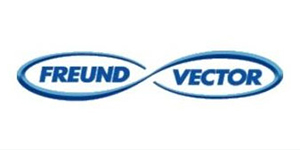 Freund-Vector Corporation Jobs
A global full service company founded in 1972, Freund-Vector Corporation designs, manufactures and markets processing equipment and services for the processing of powders, particles, beads, pellets, tablets and other solid materials/forms to the pharmaceutical, nutritional, food, confectionery, chemical, powdered metals, automotive and pyrotechnics industries. Equipment applications include coating, drying, agglomerating, granulating, layering, densification and tablet forming.
Are you looking for a job where you can make an difference? Opportunities exist for self-starters to see the "big picture" and impact our equipment and business. Join Freund-Vector and use your skills to grow our company.