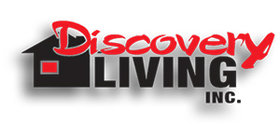 Discovery Living, Inc. Jobs
Every individual served by Discovery Living has an intellectual disability, while many have other conditions such as autism, cerebral palsy, visual or hearing limitations, and/or multiple disabilities. The organization employs more than 240 employees, most of whom provide direct supports to those served in their homes. The ultimate goal is to enable people served to enjoy lives that are filled with meaning, worth, dignity and respect. In so doing, they can be recognized as valuable members of the communities in which they live.
It takes a well-crafted network of competence, compassion, and commitment to support the goals of any organization driven to make a change for the better. If you're interested in becoming a part of ours, we'd love to hear from you!