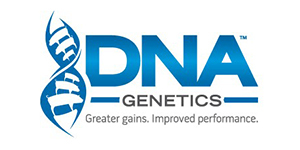 DNA Genetics Jobs
Owned and operated by Nebraska agri-business families, we understand North American pork production and are focused on meeting the future genetic needs and opportunities, and passing genetic advancements quickly on to you.
We do this through our AccuGain™ Genetics Program. We use Helix™, an exclusive, industry-leading genetic database, as well as genomic information to enhance genetic progress.
We're committed to producing superior maternal and terminal lines that thrive in North America's commercial production setting and marketplace.