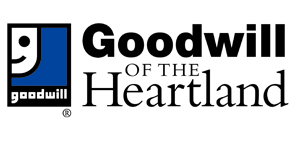 Goodwill of the Heartland Jobs
People often ask, what exactly does Goodwill do? The answer is simple: We help people get jobs. We help people keep jobs. Our programs exist to serve people who are dealing with specific barriers that might prevent these two things from happening.
We offer employment assistance that cover a wide range of needs. Our training programs develop practical work skills for individuals who face specific barriers to finding and keeping a job. Our career centers offer resources helpful to all job seekers, from getting help creating a résumé to learning basic computer skills needed to complete online applications. Our Homeless Veteran's Reintegration Program (HVRP) helps military veterans find jobs, whether in our stores, or through employers in their community.
Looking for a great job with excellent benefits? Goodwill offers careers in both retail sales and human services. We pay highly competitive wages and have a company culture that empowers our employees to do their best work.