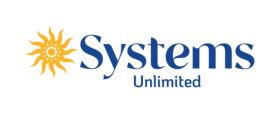 Systems Unlimited Jobs
Systems Unlimited was started by parents seeking alternatives to institutionalization for their children in the early 70's. We were one of the first agencies in the country to obtain housing that allowed people to live in small, non-institutional environments in a community of their choice. The philosophy that drove these early efforts is still incorporated our services today.
Our 900 employees include professionals with advanced degrees, as well as part time and full time employees who may, or may not, have had education or experience in the disabilities field. We offer thorough training and opportunities for personal development to all staff. Mission: Promoting dignity and growth for people with disabilities and mental health needs.
Our Culture
Vision: The people we serve claim a vital, fundamental role in their communities. Core Values: Advocacy promotes inclusion. Integrity demands accountability. Education informs progress. Creativity cultivates innovation. Communication drives collaboration.
There is no greater place to look than Systems Unlimited to build a career that will have a direct impact on hundreds of people's lives. Our talented and diverse staff share a passion for standing behind (and next to) those we care for.
We offer a caring, diverse, and family friendly culture. It doesn't take more than a few minutes to pick this up whether you are working in one of our community-based homes, assisting at a day program, leading an organization-wide event, or talking with those we care for and the parents and guardians who have welcomed us into their family.
Exceptional Benefits
We offer exceptional benefits, perks, and appreciations, including a path to college loan forgiveness. Whether you are looking for an entry level direct support position, supervisory, or management, you can build a career here. We are dedicated to ensuring we are offering competitive salaries and hourly pay.