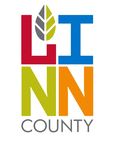 Linn County Jobs
Linn County, Located around Cedar Rapids, Iowa is a County Government. Linn County Human Resources seeks to include and engage all customers by providing information and assistance, promoting development opportunities, recommending best practices for performance management and contract administration, and following equitable, legal, and cost-effective employment practices.
We support Linn County's strategic goals of:
Meeting customer expectations by supporting employees with tools and resources to advance the customer experience
Creating a culture of empowered and engaged employees who understand what customers expect of their products and make satisfaction and innovation high priorities
Protecting financial assets against loss through risk mitigation.
Linn County is an equal opportunity employer M/F. Minorities and women are encouraged to apply.