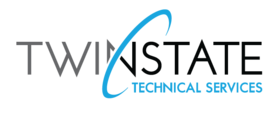 Twin State Technical Services Jobs
We provide affordable technology solutions to help businesses thrive.
Software Development: We design custom software when off-the-shelf won't do.
Web Development: Logo and website design, code, program development, and a whole lot more.
Digital Marketing: From website design, brand strategy, logo design, and search engine marketing—we get results.
Infrastructure & Network Solutions: We have the skills to ensure your network is operational and secure.
Video Production: Whether it's a 30 second spot, a feature-length production, or anything in between, we offer full production services.