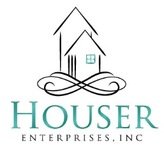 Houser Enterprises, Inc. Jobs
Houser Enterprises, Inc. is a privately held investment company specializing in real estate related investments since 1987. Based in Coralville, Iowa, Houser Enterprises, Inc. is primarily engaged in the acquisition, development, and management of real estate investments to be held for the long-term production of income. Houser Enterprises' investment philosophy demands quality, which provides a foundation for mutually beneficial relationships with our lenders and strategic business partners.
Houser Enterprises, Inc. has realized significant growth over the years, investing in real estate and other types of investments, with experience in virtually every facet of real estate (from construction and development to property management, and financing activities). Houser Enterprises, Inc. acquires raw land and existing properties that have potential to be developed or repositioned for added value.
The company's primary activities revolve around the development of its own properties to meet its high expectations of quality for long-term holding periods. Our development portfolio now includes over 400 rental units.
The primary investment objective of Houser Enterprises, Inc. is the preservation of capital with above market risk adjusted returns. Our investment philosophy is to create value in quality properties that will maintain superior residual values over many years.
Bradford J. Houser founded Houser Enterprises, Inc. in 1987, based on a strong work ethic and a desire to build a portfolio of income producing properties. Mr. Houser started initially as a real estate agent, but quickly progressed to being a principal in all his transactions by purchasing small rental properties. In the early years, those activities grew into the development of apartment communities, and a portfolio of over 200 rental units. Hands on management, with attention to detail and efficiency were some of the company's guiding principles…and remain so today.
Mr. Houser's wife, Becky, entered the business in the 1997 as a licensed real estate agent in the State of Iowa and property manager.
These early beginnings and experience provided the foundation that has allowed Houser Enterprises, Inc. to become a significant investor in residential, commercial and raw land development projects in the Midwest, as well as providing financing for real estate related and other business activities.
Mission: To create value through the real estate investment and development process by maximizing returns on a risk adjusted basis.
Core Values:
INTEGRITY - Honesty in dealing with all of our business relationships, both internal and external, is the foundation of our achievement.
RESPECT - We value and respect the input and opinions of all team members and business partners.
ACCOUNTABILITY - We believe every individual and company should be accountable for their actions.
IMPROVEMENT - We support, encourage, and demand a culture of continuous improvement for all facets of our business endeavors, and for each team member's personal and professional growth.
ATTENTION TO DETAIL - Our business philosophy values attention to the smallest detail, with the belief that the sum of the parts equals the success of the whole.
WORK ETHIC - From its conception, Houser Enterprise's foundation was built around a strong work ethic, and remains so today.
REWARDING PRODUCTIVITY - We value team members who create value, and believe in providing performance based rewards and incentives.
With experience in many areas of real estate, and also other types of business investments, Houser Enterprises, Inc. specializes in the development and acquisition of properties with high expectations of quality over long holding periods. Houser Enterprises, Inc. continually seeks opportunities to develop, and/or acquire properties to expand its portfolio. Houser Enterprises also participates in several joint venture partners within the industry.
Although primarily related to real estate, Houser Enterprise's business interests are diverse. Houser Enterprises, Inc. is looking for opportunities to finance, develop, and/or acquire properties that will provide superior long term investment returns and the opportunity to create value.