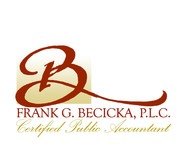 Frank Becicka PLC Jobs
Frank G. Becicka, PLC, is a professional, full-service accounting and tax consulting firm, providing a wide range of bookkeeping, accounting, and tax services to individuals and small and medium-sized businesses. Established in 2005, our success has been based on providing our clients with outstanding personalized quality service.
Our focus is on maintaining a personal relationship with each of our tax and accounting clients. We work to save our clients time, provide effective solutions, and add value to their business. We strive to build and maintain long-lasting relationships with our tax and accounting clients by providing quality and timely services at affordable rates.