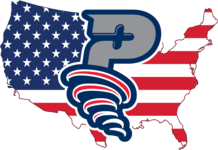 Premier Plus Storm Team Jobs
Since 2011, Premier Plus has helped both our residential and commercial customers with all their restoration needs! We have taken a customer-centric approach, and our goal is to provide you with a seamless and stress-free restoration experience. We use only the best materials and equipment to ensure that the work we do will stand the test of time. Our work is backed by industry-leading warranties, giving you peace of mind and the assurance that your investment is protected. Not to mention, our talented Sales Representatives will be the main point of contact for your insurance agent making the entire process worry free! We speak the language of the insurance industry, ensuring that your property is accurately covered.
Premier Plus is committed to transparency and open communication throughout the entire process, keeping you informed and involved every step of the way! Choose us for all your exterior restoration needs, and you will receive personalized and professional services that will exceed your expectations! Contact us today to schedule a free consultation and see the difference that working with a dedicated and experienced company can make!