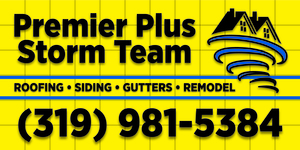 Premier Plus Storm Team Jobs
Premier Plus is a veteran, family owned and operated home improvement business dedicated to providing quality services at competitive prices. We offer our customers quality solutions for all their roofing and remodeling needs.
Storm damage restoration jobs are our specialty. Our friendly and skilled crew will bring back the lost beauty of our customers' property with excellent roofing and siding repairs.