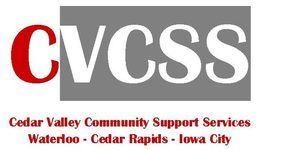 Cedar Valley Community Support Services Jobs
Here at CVCSS we provide a unique and tailored service to each of our members. This approach has allowed us to continually provide a needed service in the communities we serve for over 20 years. In that time we have had the pleasure of expanding both the number of services offered and regions served.
Because of this continually rapid growth, we're always looking for highly qualified new staff to join our ever expanding teams. We're looking for hardworking, energetic, compassionate and trustworthy individuals interested in making a difference in both the lives of the members and communities we serve!