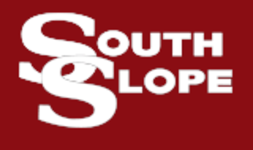 South Slope Cooperative Communications Company Jobs
ABOUT US
South Slope Cooperative Communications provides high-speed Rocket Internet, phone service, and television to residential and business customers. South Slope is recognized by the NTCA—The National Broadband Association as a Smart Rural Community leader and a Certified Gigabit-Capable Provider. Since 1958, the Cooperative has been committed to delivering cutting-edge telecommunications services. South Slope is currently in the process of a multiyear fiber optic overbuild to deliver the fastest internet speeds available.
OUR CORE PRINCIPLES
Mission – Unparalleled communications fueled by innovation, service, and extraordinary people.
Vision – Connecting you to what is important.
Core Values – ASPIRE: Authentic, Service, Progressive, Integrity, Reliability, and Excellence.
COVERAGE AREA
We are proud to serve the following communities: Amana, Ely, Fairfax, Newhall, North Liberty, Norway, Oxford, Solon, Shueyville, Swisher, Tiffin, Watkins, Walford, West and South Cedar Rapids, and parts of Coralville.