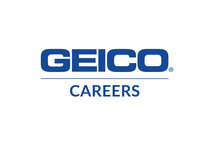 GEICO Jobs
We know you know GEICO. But you should get to know us for great careers, too. You could join our hardworking and passionate team today as an Insurance Sales Representative in our North Liberty, IA office. As an Insurance Sales Representative, you will take ownership of each customer interaction while educating and consulting policyholders on making the best decisions. No cold calls required!
With us, it's not just a job. It's limitless potential for growth and the opportunity to start your career alongside our incredible GEICO team.
As a full-time GEICO associate, you'll be offered a comprehensive Total Rewards Program. Benefits include a variety of options to secure your financial future and preserve your health and well-being, so you can enjoy more out of life!
Health & Well-Being: Health, Dental, Life, Accident Insurance
Family & Leave: PTO, Sick Leave, EAP, Adoption/Fertility Assistance + Dependant Care FSA
Education & Training: Tuition Assistance, Paid Training / Licensing, Continuing Education
Finance & Retirement: 401k, Geicu Credit Union, Profit Sharing