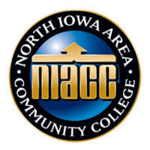 North Iowa Area Community College Jobs
North Iowa Area Community College is a progressive, comprehensive learning institution positioned to serve as the major cultural, educational, and economic development force for the North Iowa region. 2018 marks the 100th anniversary of the College, which began in 1918 as Mason City Junior College (the first public two-year college in Iowa) and became North Iowa Area Community College in 1966.
---
Student Body
Nearly 3,000 students are enrolled in classes for college credit


Full Time – 48%


Women – 55%


Under 23 – 77.5%


Area2 High School Graduates attending – 29%


Minorities – 10.7%


Iowans – 91.6%




Fringe Benefits
Full-time employees can qualify for many benefits including Medical, Retirement, Tuition Reimbursement and Wellness offerings.