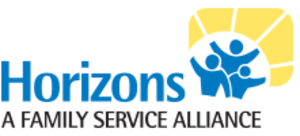 Horizons, A Family Service Alliance Jobs
Horizons' mission is to instill hope, change lives, and brighten futures by providing life changing services to under served populations.
As a non-profit 501(c)(3) corporation, Horizons is dedicated to providing opportunities for human development in order to improve the quality of individual and family lives. Horizons employs 50 staff and provides a variety of human services across East-Central Iowa. We are committed to the principals of equal employment opportunity. All employment decisions are based on individual qualifications, without regard to race, color, creed, sex, national origin, age, sexual orientation, religion, veteran status, disability, or other protected classifications.