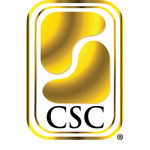 Contemporary Services Corporation Jobs
Established in 1967, CSC's experience and expertise are unparalleled. Its long-term and esteemed clientele base is a testament to CSC's strong history of reliability, honesty and performance. No matter how large or small of an event, CSC is committed to its success, as well as to providing a safe and enjoyable experience for all event patrons. In addition, CSC services over 120 universities and high schools, 45 convention centers, 8 NFL teams, 5 NHL teams, 6 MLB teams, 7 MLS teams, and 4 NBA teams.
CSC has delivered services for every type of entertainment and sporting event, including 31 Super Bowls, 7 World Series, 3 MLB All-Star Games, 7 NCAA Men's Final Four, 10 annual College Bowl Games, 6 NBA Finals, 10 Olympic Games, 5 Presidential Inaugurations, 4 Papal Visits, and 2 FIFA World Cups. CSC also handles and manages some of the largest concert tours in the nation including U2, Tim McGraw, Rihanna, The Rolling Stones, Jay-Z and Beyoncé, and Guns N' Roses.