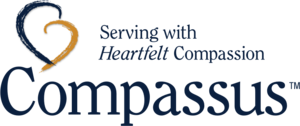 Compassus Jobs
Compassus is a network of community-based hospice, palliative and home health care services. We are headquartered in Nashville, Tennessee with more than 150 programs in 31 states.
Compassus was honored with a ranking on the prestigious Inc. 5000 list of fastest growing companies. We're proud to say that our growth and success arise from colleagues with a heart for service and outstanding patient care.
Whether you work hand-in-hand with patients or use your talents behind the scenes at a local office, you'll be part of a team founded on compassion, integrity and excellence.
For many of our team members, this is more than a career — it's a calling.
Do you want to make a difference in the lives of others? Join our team today as a Hospice On-Call RN to positively impact the experiences of patients and families.