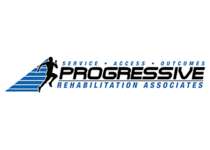 Progressive Rehabilitation Associates Jobs
PRA is locally owned, with professional and support staff who live and work in your community. With over 25 years of service, and multiple clinic locations in the Iowa City, Coralville, Tiffin, Tipton, and Williamsburg areas, we have built a reputation based upon Service, Access, and Outcomes.
Not only do we strive to be YOUR therapy and injury prevention provider, but in doing so we want to create a lasting relationship in which you will return to us for future therapy needs, and will trust us with the care of your family,friends, co-workers, and business partners.