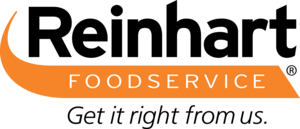 Reinhart Foodservice Jobs
RFS History
At close to the half century mark, Reinhart Foodservice has grown from its first 8,000 square foot distribution center in La Crosse, Wisconsin to become the 5th largest foodservice distributor in the country. We've expanded rapidly because the quality of our products and commitment of our employees inspires the loyalty of our customers. We also credit the dedication of our suppliers: they work closely with us to help provide the best value to our customers so that they give their customers an experience they return for again and again.
We not only have geographic expansion through acquisition of some of the nation's highest quality regional foodservice distributors but also have helped to find many prominent buying groups to help us source product for lower cost to drive mutual cost out of the supply chain. Our buying relationships include Markon Cooperative, which sources the country's safest, highest quality produce, and Independent Marketing Cooperative, which develops outstanding private label products ranging from seafood to baked goods to deli meats and more that our customers...and theirs...clamor for. Hand in hand with our dedication to quality products and excellence in customers service, Reinhart has also made technology a major priority in our business to help our customers drive revenue growth and eliminate excess cost.
As we prepare to enter our fifth decade, we are learning and growing every day. Our most important business priority is understanding our customers' needs to help them succeed - and anticipating their future needs so that we can be the best partner possible.
We're proud of our growth and what we've achieved - but we're even more excited about the next 50 years. The best is yet to come!
People, Product, Services
We know that running a restaurant, be it a single location, regional multi-unit operation, or a chain across the USA, is about more than just great food. Many times it is the behind the scenes work that can make the difference between a good year or a GREAT year. That is why we focus to be your partner across your business and offer value that other distributors simply can not deliver. Armed with our leading edge warehouse technology, allowing us to deliver the perfect order, our product offerings and ongoing focus on food safety, and tools to speed up and maximize operator ordering, inventory management, and menu planning, our people will be focused on your growth and success.