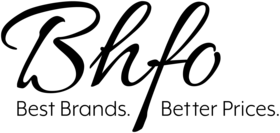 BHFO, Inc. Jobs
BHFO started like many small businesses in America, with an idea and a lot of hard work. Founders Jon and Stacie Sefton began the business in the basement of their Cedar Rapids, Iowa, home in 2003. Both of them coming from a business background, they had a vision of building their own successful business where they could use their entrepreneurial skills.
From day one, the Seftons focused on selling clothing. Stacie knew the brands well and knew what would be popular to sell online. She soon formed a partnership with the most well-known lingerie company in the U.S. to help it liquidate its shelf pulls and returns. BHFO took off from there. The Seftons operated the business out of their home for 18 months and then moved to a commercial warehouse. They continued to add brands, product sources and employees and their business grew rapidly.
Now, after three moves to accommodate that growth, the company calls a 250,000 sq. ft. facility in Cedar Rapids home, which houses more than 160 employees. BHFO offers brand-new designer goods from major manufacturers and upscale department stores at a fraction of retail. We work directly with some of the largest retailers in the world to bring you the name brands that are famous for their quality and style. We guarantee all items are authentic or your money back! We have expanded into shoes, accessories, home and garden, domestics, and several other categories.
Our customers shop BHFO for the best brands at better prices but they keep coming back because we work hard to make YOU, our customer, our number one priority. We do whatever it takes to make you happy because we want your continued business! And, if you're wondering where we got our name, the B and H are our daughters' initials and F and O stand for Factory Outlet.