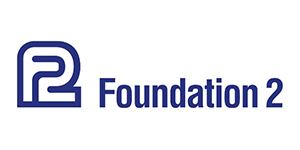 Foundation 2 Crisis Services Jobs
At Foundation 2 Crisis Services, we offer a variety of full time and part time employment opportunities in crisis services, youth programming and more. We focus on providing a forward-thinking, employee-centered, supportive work place environment. We prioritize mental health, a positive work/home balance, and flexible opportunities to help you feel comfortable in your role at Foundation 2. Learn more about benefits through Foundation 2 and open employment opportunities below.
Foundation 2 is committed to equal employment opportunity and will not discriminate against or in favor of any employee or applicant on the basis of age, race, sex, creed, color, religion, disability, sexual orientation, national origin, or political affiliation. We offer competitive salaries and an excellent benefit package.
As part of the Foundation 2 team, we offer benefits including...
Generous Time Off: Generous time off policy, including paid time off, holiday leave, and short term leave.
Mental Health Days: Two mental health days per year to be used at your discretion.
Parental Leave: Up to two weeks of paid parental leave following the birth or adoption of a child.
Wellness Benefits: Wellness reimbursements for purchases that improve sense of wellness.
Flexible Benefit Dollars: Flexible benefit dollars for insurance & other benefits, or as taxable income.
Retirement Plans: Save for retirement through salary reduction, Roth 401(k), or Foundation 2's matching contributions.
Life Insurance: $20,000 term life insurance plan AND long-term disability coverage, paid for by Foundation 2.
Pet Insurance: We care about your pets, too! Optional pet insurance is available through Nationwide to cover emergency expenses.