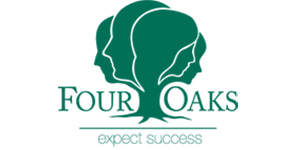 Four Oaks Jobs
Assuring children become successful adults is more than our mission - it's the passion that permeates everything we do. From that group home in rural Cedar Rapids nearly 40 years ago, Four Oaks has grown to become one of the state's largest agencies devoted to child welfare, juvenile justice and behavioral health. In all 99 counties, Four Oaks covers the needs of kids and families.


With more than 850 employees who provide prevention, intervention and treatment programs and services, we believe that every child and family needs the opportunity to succeed. Four Oaks and our dedicated staff have been recognized in Iowa and nationally for innovative and effective treatment of youth who come to the agency with a variety of behavioral and emotional problems.


• Accredited agency by the Council on Accreditation

• Evidence Based Practices

• Excellent Employee Benefits


Four Oaks knows that families and kids need to tell their stories in safety with people that care about them in order to move on and become more productive and integrated citizens. Four Oaks is proud to take a leadership role not only in the state of Iowa, but in the country by adopting Trauma Informed Care (TIC) principles and translating them into comprehensive long lasting care that transforms the child, the family and our communities. TIC teaches us that what is important is "what happened to you?" not "what is wrong with you?" Through this approach and its adaptation in all of Four Oaks treatment processes we ensure an informed, cutting edge organization that provides safe milieus and practical skill sets for children and families.


We invite you to learn more out about Four Oaks and our employment opportunities at http://www.fouroaks.org.