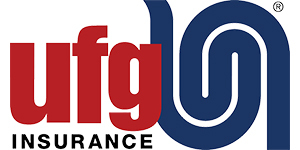 United Fire Group Jobs
United Fire Group Jobs
At United Fire Group (UFG), we believe trust and insurance go hand-in-hand. That trust can be earned only through personal service. And delivered only by our most valuable resource–our employees. We've quietly known this since our 1946 beginnings, and Forbes told the world about it when they named us one of Forbes' 2014 "America's 50 Most Trustworthy Financial Companies."
Who we are
Over 1,000 employees working together creating the most trusted insurance products for individuals, companies and organizations. We conduct business with a conservative approach to fiscal responsibility and an open approach to work/life balance.
What we do
Business Insurance
Personal Insurance
Surety Bonds
Life Insurance
Our core values
Respect: the foundation of our working relationships
Aspire: the passion we feel for our business
Create: the innovative solutions we deliver
Serve: the key to our success
Our commitment to employees
UFG invests in employee training and career development. And you can trust us to create a culture that reflects a great place to work. Visit www.ufgins.com/careers to learn more.