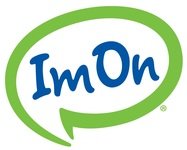 ImOn Communications Jobs
ImOn Communications is your local choice for high-speed Internet, cable TV, and phone service. We value the relationships we have with our colleagues, customers, and members of our community, and look forward to serving Eastern Iowa for many years to come.
We share a passion for "Creating Connections One Person at a Time" and fostering a fun and rewarding work environment. We strive to go above and beyond the every day expectations of what we do and how we do it for our customers and each other.

We are driven, empowered, and have a high level of accountability. We welcome new ideas from all individuals in our organization and believe anything is possible.
ImOn provides opportunities for career growth and advancement to employees at all levels. We are also committed to giving back to the communities we serve through volunteering and donations. If you're looking for a career at an extraordinary company that feels like family, ImOn is the place for you.
When you join the ImOn team, you get more than just a paycheck. Check out all of the benefits ImOn offers our employees.
Benefits:
401k: ImOn cares about your future and offers a 401k with a 3% company match
Insurance: ImOn's got you covered to help make sure you and your family stay healthy.
Health Insurance – ImOn offers 3 different types of plans allowing employees to choose the best option to fit their needs.
Dental Insurance - Keep your pearly whites healthy with coverage that helps cover routine visits and procedures.
Vision Insurance - ImOn offers vision insurance at no cost to employees and their family members.
Life & Disability Insurance - It's best to be prepared! ImOn offers options for life and disability insurance at no cost to our employees. As well as the option to select additional voluntary life insurance options.
Wellness Program - ImOn is committed to helping employees achieve their wellness goals. We offer annual health screenings as well as discounted fitness memberships.
Discounted ImOn Service: Our employees can get discounted rates on your ImOn Internet, cable TV and phone if you live in a serviceable area.
Work Life Balance: As fun as it is to work at ImOn, we understand you work to live, not live to work. We offer what you need to spend time how you want it, including time to volunteer!
Paid Holidays – we offer 9 paid holidays each year, including the employee's birthday.
Paid Vacation Time – employees earn vacation time each year based on your length of service at ImOn.
Personal Time – ImOn offers 40 hours of personal time each year to help you take care of yourself and your family.
Volunteer Time Off – We encourage our employees to connect with the communities we serve by volunteering at local non-profits.
Employee Assistance Program: ImOn cares about our employees! That's why we offers free and confidential professional short-term counseling to employees who may have personal and/or work-related problems.