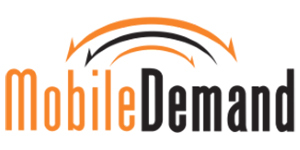 MobileDemand Jobs
At MobileDemand, "Innovation Everywhere, Productivity Anywhere" is more than just our tagline. It represents who we are and is based on our incredible team of employees who are devoted to delivering our customers the long-term cost savings and productivity they deserve.
With over 15 years in the industry, our Rugged Experts design every tablet and case with the mobile workforce in mind. From moving about the construction site, to driving a forklift, to doing a routine traffic stop, our tablets and cases are designed to handle the rough industries that you work in so that you don't have to worry about losing productivity due to failed technology. 
When you are part of MobileDemand you'll be able to embrace your ideas and creativity in order to play an integral role in our success. If you are a hard-working reliable professional interested in working for a company with a vibrant entrepreneurial spirit and a history of success and innovation, you may be just who we're looking for.
We are an equal opportunity employer and we offer a competitive salary and comprehensive benefits.